WEDNESDAY
MIDRESHET CLASSES
 
9:30-10:45 am
W.1 What's This All About?
Many important sections of the Bible (Tanakh) are either unfamiliar to most or completely misunderstood. In this course, we will intensively study some of the text, line by line, to better understand what the authors were trying to say. We'll cover some books such as Esther entirely, and selected portions of others, such as Samuel (Saul vs. Samuel, and David and problems with his children,) in part. Depending upon the rate at which we progress, this course may be continued in the fall.
12 sessions
Instructor: Dr. Martin O. Cohen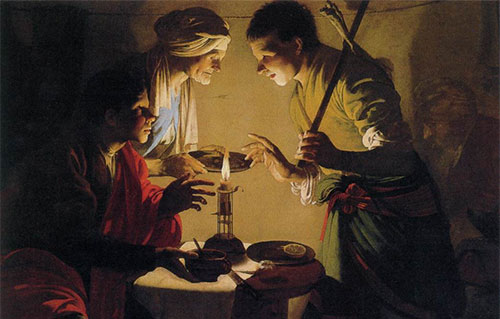 W.2. Love, Intrigue and Deception part 2
This course will continue to focus on some of the most interesting, intriguing and difficult stories in the Bible. Explore the story of Jacob and Esau, tough talk about cheating; the love triangle between Jacob, Rachel and Leah; the selling of Joseph by his brothers, and the rape of Tamar. Other biblical stories will also be studied in depth. Modern video clips will enhance our understanding of the texts. Come prepared to unpack the deeper meaning of these stories and add your own commentary It is not necessary to have taken the first session. All students are welcome.
12 sessions
Instructor: Leslie Goldress
 

11:00 am -12:15 pm
W.3 Israel in Theory and Practice:
A look at the development of modern Zionism through the 21st century and how the many visions of Zionism co-exist in Modern Israel. We will use readings from The Zionist Ideas by Gil Troy, My Promised Land by Ari Shavit, Like Dreamers by Yossi Klein Halevi, and others.
Instructor: Rabbi Joshua Finkelstein